Customer Engagement is
at the Heart of
Our Brand's Success,
Underpinned
by Merchandising
and Product Strength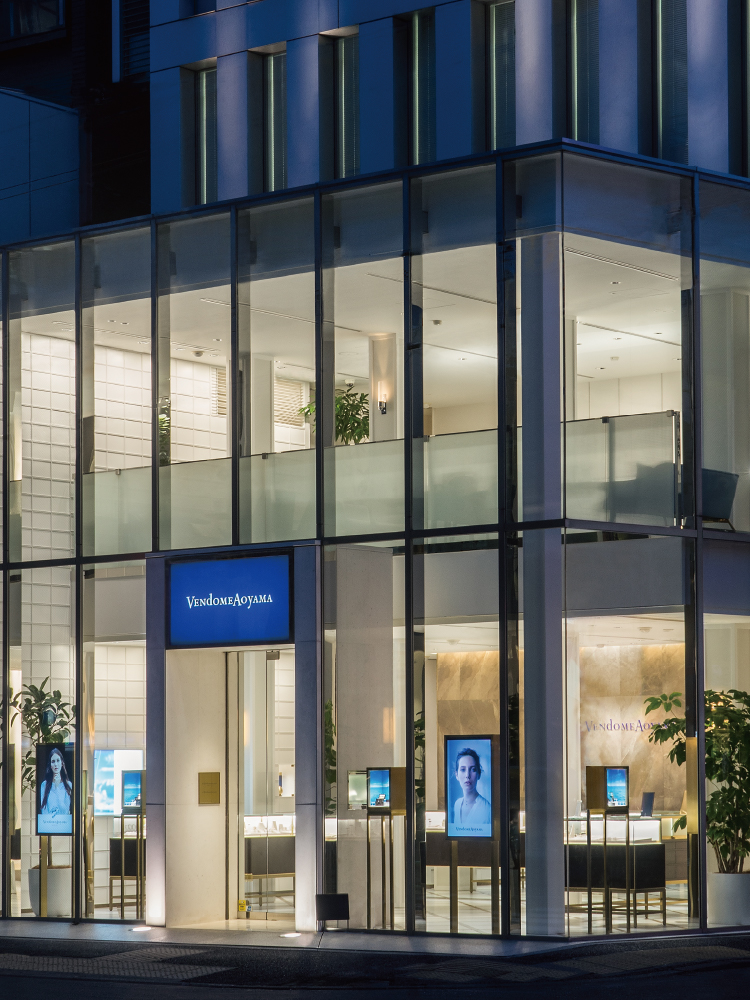 Vendome Yamada is founded on the principle of making our own products and selling the products we make. Our Jewelry Advisors share with customers the creative story behind each piece. They also note customer responses, tastes, and desires, which we feed back into the creative loop.

In this way, we go beyond the physical product to emotionally engage the customer and enrich the purchase and ownership experience. Value is added when customers appreciate the creative intentions and background of a jewelry item's design and construction. The Jewelry Advisor also suggests fashion coordination ideas and introduces alteration and maintenance services. By selling to the customer directly, we keep the sales process transparent and communicate the deep sense of responsibility and care we feel for our creations.

Jewelry Advisers notice customer reactions, likes and dislikes, as well as expectations or requests regarding our company. We transmit this information and the opinions of our Jewelry Advisors to the appropriate people and sections of our organization so they can create and enhance products and services in meaningful ways. This Vertical System of ours is central to how we make marketing decisions and plan ahead. By applying this knowledge to our most popular product lines, such as bridal jewelry, we create products aligned with the customer's point of view.

Through training programs and meetings, we devote considerable time to developing and polishing the aesthetic sense and discerning taste of our Jewelry Advisors, closely supported by marketing and business development. From creation and manufacture to sales and after-sales support, our Jewelry Advisors are at the heart of Vendome Yamada operations.
Selling Our Own Way,
Unobstructed by Custom
Vendome Yamada was the first in Japan to employ its own salespeople in department stores. Faithful to our founding principles, we initiated this change so we could personally present our products and learn customers' true feelings with our own eyes and ears. This was also when we branded our department store presence with fashionable uniforms, custom-made showcases and other items of our own design. Consistently expressing our unique aesthetic sense, our expanding retail outlets differentiated us from rivals. By pursuing our own vision instead of bowing to custom, we built an alluring and well-defined brand that attracts the ardent devotion of our loyal customers.